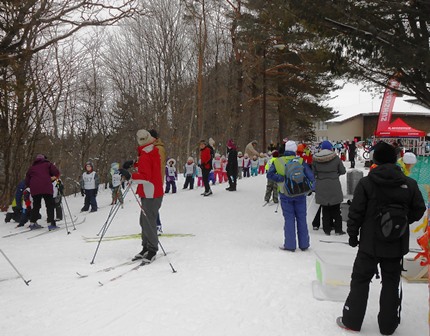 More than 150 skiers participated in the time trials held at Hiawatha Highlands on Saturday morning.  Skiers raced a variety of distances and competed in freestyle and classic technique events.  A scrabble fun snow event was held as well as a fat bike event.  A Soo Finnish Ski Museum and café was set up in the old lodge (Bible Fellowship building).
Time Trial Results – Classic and Freestyle – January 23
Riders near the start of the fat bike event
Photos from the start area.  Thanks Monique.
Peter's photos from the Crystal/Olympic turnoff.
More photos from Snowfest Day 1 (Photos added January 29)