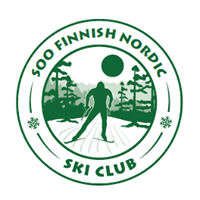 Hosted by the Soo Finnish Nordic Ski Club and the Sault Cycling Club.
The Soo Finnish Nordic Ski Club is celebrating 61 years of Nordic ski racing in Sault Ste. Marie in the Hiawatha Highlands area by hosting HIAWATHA SNOWFEST, Jan. 28/29, 2017.
The objectives of this event are:
• To provide a variety of race formats both competitive and fun for all ages and abilities
• To encourage participation in cross-country skiing, snowshoeing, and fat biking.
• To celebrate winter and abundant snow in Sault Ste. Marie!
LOCATION: All events will be held at Hiawatha Highlands.
CONTACT: by email: contactus@soofinnishnordic.com
Click on the following links for more information.
Hiawatha Snowfest Event Summary 2017
HIAWATHA SNOWFEST EVENT NOTICE – 2017
Hiawatha Snowfest Registration link:   https://zone4.ca/register.asp?id=14604