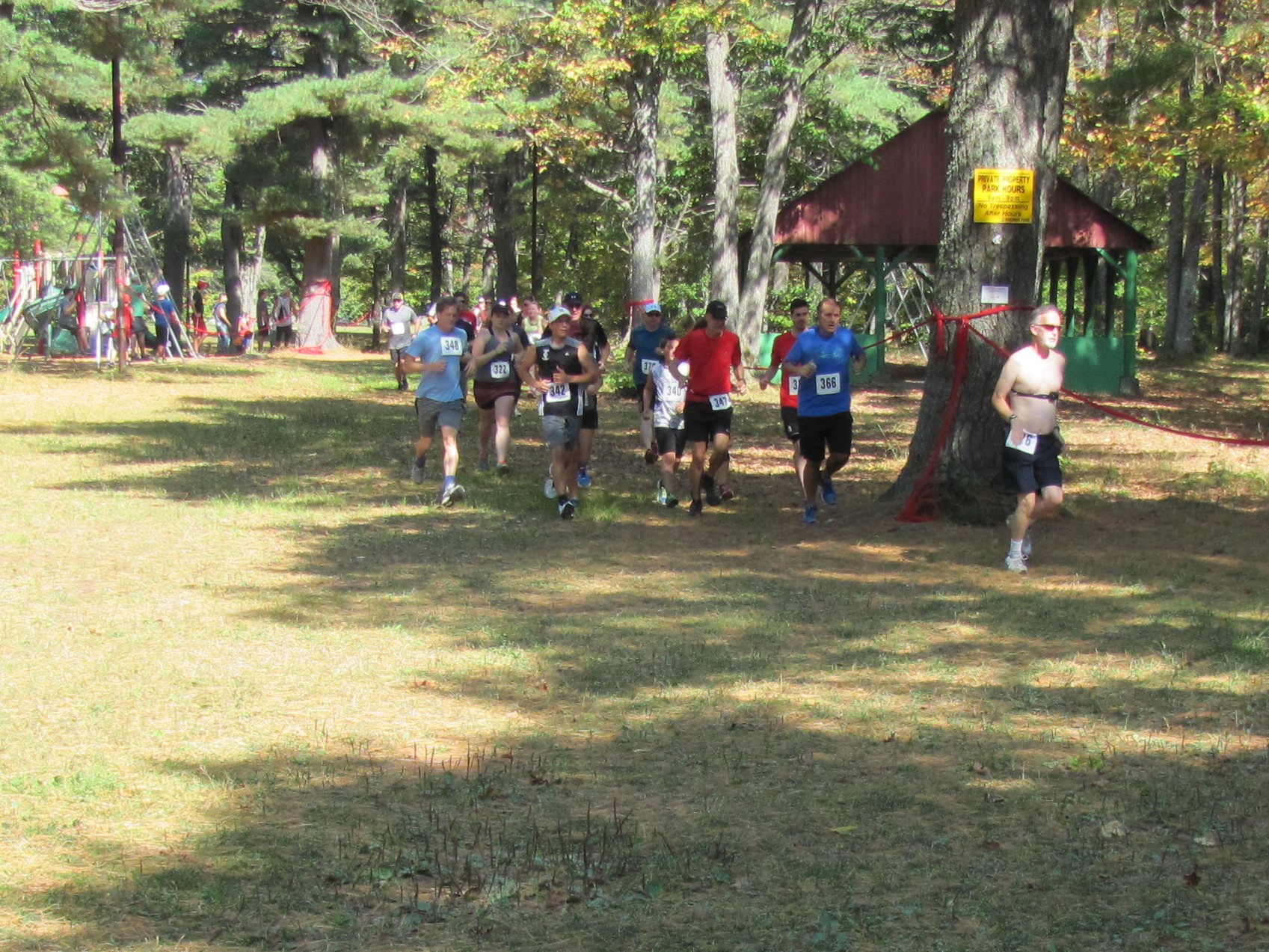 One hundred and thirty four runners braved the 30+ degrees heat on Sunday and competed in the 32nd annual Trail Trot at Hiawatha Highlands.  The high temperature and humidity  provided a real challenge for 5km and 10km runners on the hilly Crystal Creek Trail.
Results and some photos are posted below…
Thanks t0 participants, spectators, volunteers and sponsors for helping to make the 32nd annual Trail Trot a success.