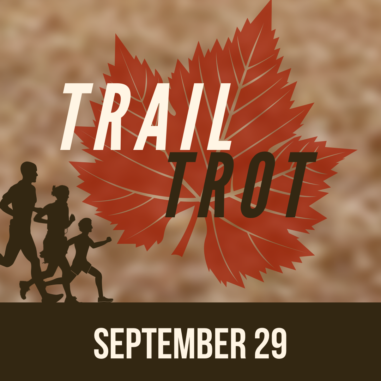 The 34th annual Trail Trot, a cross country running event, will take place at Kinsmen Park on Sunday, September 29. There are two race distance options: 2 km on the Kinsmen Loop and 5 km on the main Crystal Trail. The Trail Trot is open to the public and we encourage all of our Jackrabbit families to participate or volunteer.
Registration will be online only and opening soon.
We are looking for volunteers to help make this event a success. Consider being a trail marshal, timer, or refreshment station helper! To view the positions available and to sign up for any duties, just click on the button below and follow the instructions on the page. It only takes a few seconds to do and helps the volunteer organizers to stay organized. Thank you for volunteering!