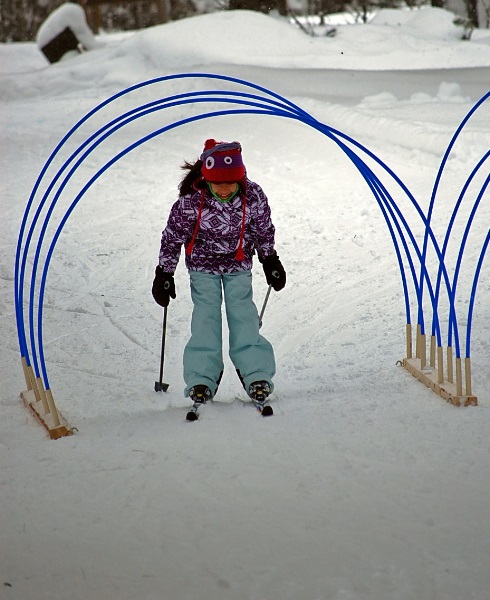 Our program registration for the upcoming season 2019/20 opened on Sunday, September 8 at 8am with some of the classes full by 8:15am!  By the end of the day, over 120 youth were registered to participate in our learn to ski program, which starts on Saturday, December 14 this year.
Registration continues for skiers who participated in the program last year and are returning; however, classes for NEW* youth are full.  *New youth are those who were not in SFN programs in the previous season (2018/19).
A waitlist is availablefor those families and athletes who are new* to SFN youth programs and interested in signing up for the program for the upcoming season 2019/20. Please register your athlete at https://zone4.ca/register.asp?id=21914.  Those registered on the waitlist will be contacted if spaces become available between now and January.  Families who sign up on our waitlist will also be sent a reminder email next year prior to the registration opening.
SFN programming is available on a first-come first-served basis.  We are a volunteer club and all coaches, assistants, and program organizers are volunteers.  More spaces may become available if we have more volunteers to coach and run the program, and help with other volunteer roles within in the club. Please consider volunteering!
We encourage all families, new and returning, to review the program information on our website.  More information will emailed to registered families over the next months. Still have questions? Email jackrabbits@soofinnishnordic.com