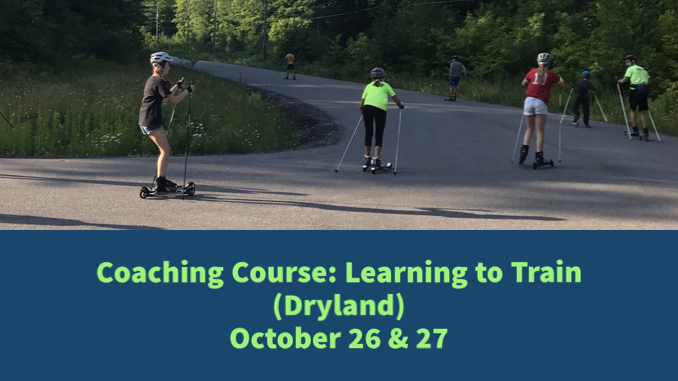 Soo Finnish Nordic Ski Club is hosting a Learning to Train (L2T) course, facilitated by Mary Waddell (Walden XC). L2T  is comprised of two parts; dryland and on snow, and is the third course to take in the coach development progression (must have taken Community Coach training to participate).
The dryland component is scheduled for the following times:
26-Oct-2019, 8:30AM – 4:30PM
27-Oct-2019, 8:30AM – 4:30PM
Location: Kinsmen Centre at Hiawatha Highlands
Dates for the on snow component will be decided soon.
The cost of this course is $200; however, there are bursaries available and Soo Finnish will provide reimbursement upon a season of coaching.
Register here: https://thelocker.coach.ca/event/registration/3775
Please contact jackrabbits@soofinnishnordic.com for more information.