Were you able to Mabel?
YES WE WERE!!
What a spectacular nine days of backcountry adventure! Skiers, hikers, snowshoers, fat bikers, all sharing the same trail as they participated in the 2021 Mabel Lake Tour (COVID style)!
Big thanks to our groomers and members who worked hard to make sure the trail was in great shape and safe for usage.
Some days participants headed out before the trails were groomed, but that did not dampen their spirits. One skier noted "I did the Kin to Crystal to Mabel Lake this morning and even though not groomed, yet still a great ski!"
Many participants captured the spirit of the tour, from building a snowman at the lake to toasting the trek with mimosas to sharing their trail worthy recipes. The virtual fires were appreciated by all. Smiles were plentiful!
84 names were entered for draw prizes (although there were many more who did not submit names) and over 1400 km were logged (again not everyone submitted).
Nine recipes were submitted by participants  Mabel Lake Recipes
Some of the highlights of the tour:
JJ Thomson, our youngest participant at 4 years old, completed the Connor Road to Mabel Lake!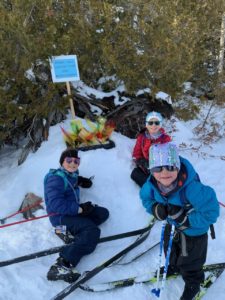 Al Comfort was our oldest at 77, who completed the Uber Maxi Mabel of 24 km!
Fiona Ortiz logged 84 km during the Tour, including the Uber Maxi Mabel!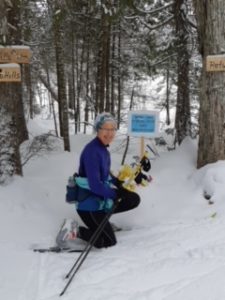 Dusty Jakomait decided to do a 25 km tour on his fatbike at night!!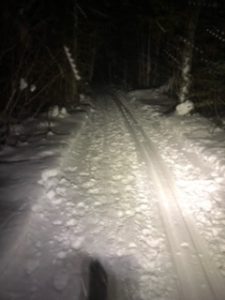 Kendriah Pearse and Kevin Sullivan skied out to the lake 4 times and built the delightful snowman that greeted us!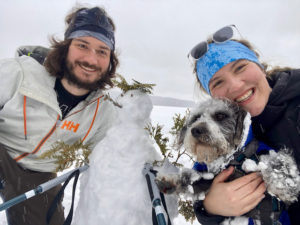 André Breck brought his drone and gave us a bird's eye view of Mabel Lake.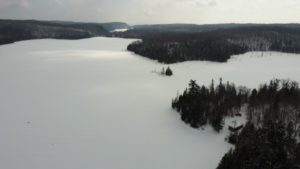 And last but not least, Toby, who was on the trail 8 out of the 9 days, twice to the lake, and completed 56 km!!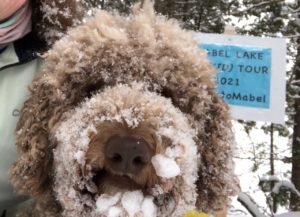 The Mabel Lake Tour was great fun this year!  Submitted photos will be posted in a video on the SFN webpage.
Thank you all for coming out!!
MABEL LAKE (COVID) TOUR 2021
Draw Prize Winners
Hoodie donated by Reg Peer, Fat Bike Director, Sault Cycling Club
Anna Towle
Assorted toques, Buff and socks donated by Algoma Bicycle Company
Benjamin Campbell
Brant Coulter
Karen Mikoliew
Brian Duncan
Fiona Ortiz
Samantha Forbes
Buffs and toque donated by Hiawatha Highlands
Emma Phaneuf
Rachael Mura
Fran Rose
Aurora Aho
Anneli Lillie
Melissa Hemy
Small Mabel Lake Print – Anonymous donation
Bob Rose