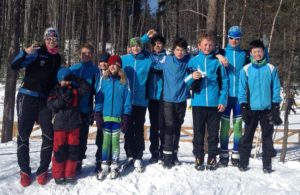 Fee includes:
Program Description:  The objective of the Junior Ski Team is to give young athletes between the ages of 12 and 14 their first taste of cross-country ski racing.  It is an introductory racing program with a focus on Learning to Train and introducing racing in a supportive environment.  The "racing team" focus of this group will present young skiers with an opportunity to support one another as a team, while the competition element will provide motivation and reward for their hard work.
Participation in the Summer Dryland Training Program is encouraged.
The Soo Finnish Nordic Ski Club offers a program that follows the guidelines as prescribed by both Nordiq Canada and Cross Country Ontario.