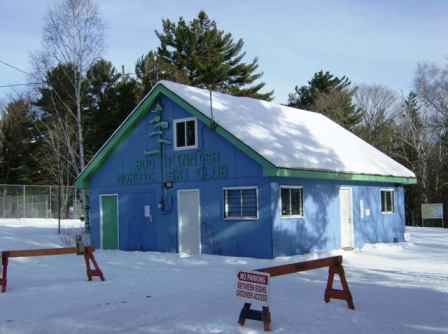 Cross country ski lessons are offered FREE to our adult members!
Lessons are carried out in small groups geared to your needs…we'll cover it all.
GLIDE
DYNAMIC BALANCE
CLASSIC DIAGONAL STRIDE
SKATING
POLING
HILLS
You're welcome at any lesson – once, twice, weekly, or whenever you can…
JACKRABBIT PARENTS: 
You can get your kids started, attend your own lesson, and be back in time to meet them.
Eight more FREE lessons
Jan. 10,17, 24, 31
Feb. 7,14, 21, 28
We will teach to – YOUR LEVEL & YOUR PACE
You will build – YOUR SKILLS & YOUR CONFIDENCE
You will – GLIDE & STRIDE, POLE & CONTROL, CLIMB & SKATE and feel like a healthy athlete!
Here's how to get your FREE lesson(s):
BECOME A MEMBER of Soo Finnish Nordic Ski Club.  (on-line registration via club's website) www.soofinnishnordic.com
CHOOSE "Adult Ski Lessons" from the list of club activities. (This will generate a list so we can contact you by email if necessary)
SHOW UP (whenever and as often as you can) at 10:15 a.m.  on Saturday mornings in Jan & Feb.  We'll divide into groups according to readiness…
If extreme cold or blizzard conditions warrant cancellation, a message will be posted on the club's and Hiawatha Highlands' websites by 9:00 a.m. on Saturday morning.
Extra lessons or for non-members may be arranged for a fee.
For more info call Dee at 542-2448