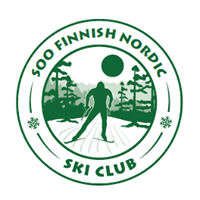 The 2017-2018 Soo Finnish Nordic Ski Club Membership and Program Registration is NOW OPEN!
Check out this video to see how much fun we had last season!   Jackrabbit Video
Follow the link below to become a club member and sign up for any of our programs, including Jackrabbits.
Click here to register:  SFNSC 2017-2018 ONLINE REGISTRATION
Club Membership Details
Family $64 +HST; Single Adult $26 +HST
Club memberships may also be purchased in-person at Hiawatha Highlands from December to March.  However, ALL program registrations (excluding adult lessons) must be completed online.
The following is just a sampling of the benefits of being a member of the Soo Finnish Nordic Ski Club.
Great youth programs:  Jackrabbits, Race Teams, Biathlon
Free Adult ski lessons
Free waxing workshops
Waxing facilities (in Blue Clubhouse)
Reduced fees for club events
Growing the sport of Cross Country skiing and biathlon in our community
Supporting club, community, provincial and national programs and athletes
Meet other active people and have fun!
Note:  Coaches and members who frequently volunteer must have a club membership (for insurance).
More information about Club Membership.
Youth Program Information for Parents
Note: Classes for NEW youth are full! In the meantime, please register your child on our Jackrabbit Wait List 2017/2018. We will contact wait listed families once we find more volunteer coaches. Please consider being a volunteer coach! Please direct questions to jackrabbits@soofinnishnordic.com
Need more program information or not sure about youth equipment?  Click on the Programs tab on the Soo Finnish Nordic Ski Club website. Still have questions?  Email Jackrabbits.
Note:  Club membership does not include a Hiawatha Highlands trail pass.  A trail pass is required for all skiers aged 13 and older.