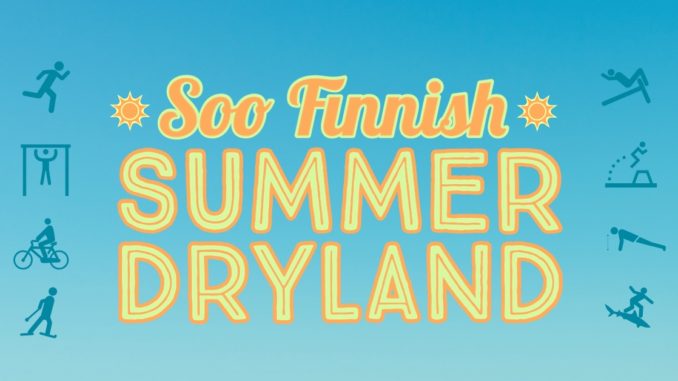 Our summer dryland program, for cross country skiers aged 10 (YOB 2009) and up, starts June 6 and runs until August 26.
Mondays and Thursdays from 6:30 – 8:00PM
Coaches Ian Sinclair, Connor Psiuk, Anna Reich, Matteo Reich, and with guest coaches from time to time.
Dryland training at Clergue Park (until the bugs calm down at Hiawatha) then it will move to Hiawatha.
Activities include running, hiking, biking, roller-skiing, ultimate frisbee, games, ski walking/striding, fitness testing.
Emphasis on FUN.
Includes occasional after-practice snacks, and a SFN Dryland t-shirt (if registered before June 10).
Athletes need to wear running shoes, athletic clothing, and a drink belt.
Athletes will need ski poles (sized between elbow and armpit) for pole walking/bounding sessions. A bike helmet, ski boots, and last year's poles are required to participate in the roller ski sessions (the club has roller skis for athletes to use).
Fee options: June/July/Aug $100, or June/July $75, July/Aug $75.
Please email jackrabbits@soofinnishnordic.com before registering if you have any questions. Registration is on Zone4.